Contentious Words
This issue of Land Times comes at a time of much contention over language, terms and text that will form global standards against which future performance will be assessed. In the rethinking of land and natural resource development, this period of 2015 encompasses numerous, ongoing global-level More


In December 2015, HIC-HLRN concluded its fifth Middle East and North Africa (MENA) Land Forum in Tuniswith the participation of22researcherand activist representatives of organizationsand local and regionalsocial movementsin the MENA region. With the background of its previous four sessions, the MENA Land Forum and its More

---
Elusive Hopes of Land Reparations in Yemen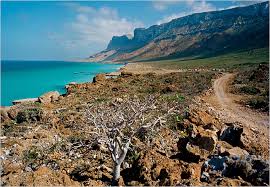 Since the conclusion of the Comprehensive National Dialogue in Yemen, the priorities of transitional justice have been submerged under the seemingly intractable conflicts, particularly those resulting from the Houthi insurgence and the expanding war involving the neighboring countries. Among the hopeful signs one year ago More

---
Local Authorities in Support of Palestinian Rights


Civil society and social movement participants joined efforts with local authorities to organize a workshop in the context of the World Social Forum (WSF) (25 March 2015) to explore the meaning of practical solidarity with Palestine. The workshop covered common-but-differentiated responsibilities, including the legal obligations More

---
Compensation for Lebanon Damage?


A December 2014 General Assembly (GA) resolution marked the first time that an assessment has quantified interstate damages caused by Israel's military actions, albeit limited to a very specific instance. The assessment and this most-recent resolution follows a series of annual GA resolutions on the subject, More

---
Toward FAO's Near East/North Africa Regional Conference


The Food and Agriculture Organization of the United Nations (FAO) holds regional conferences every two years where ministers of agriculture and high officials of Member States from the same geographic region, meet to elaborate, beyond the borders of the individual countries, on challenges and priority More

---
Lebanon under Universal Periodic Review


In March 2015, Habitat International Coalition-Housing and Land Rights Network (HIC-HLRN), joined with the Arab NGO Network for Development (ANND) and other Lebanese NGOs to submit a joint comprehensive parallel report for the second review of the Republic of Lebanon before the UN Human Rights More

---
The 3rd Arab Water Forum, 2014


No fewer than 12 Arab countries suffer from severe water shortages in a region that sustains 5% of the world`s population, but has access to only 1% of the world`s total water resources. United Nations Environment Program(UNEP) findings project that the per capita availability of renewable More

---
Preparing for the "New Habitat Agenda"
Since the first Preparatory Committee (PrepCom1) last year, HIC has been delivering a consistent message of issues and recommendations for the process and content of the "New Habitat Agenda." UN member states will adopt that global rural and urban development policy at the Third UN More

What Is Happening to Habitat III National Reports?


In October 2016 Habitat III will bring together global actors in Quito, Ecuador, to build on the work of Habitat II in Istanbul (1996) and Habitat I in Vancouver (1976). The stated aim of Habitat III is to adopt a new global policy intended to More

---
Land in the Post-2015 Sustainable Development Goals


Given the plethora of global processes currently ongoing, the UN General Assembly (GA)—and, especially, its 2nd (Economic and Financial) Committee—is feeling overwhelmed. This is the year of the bulk of preparations for Habitat III, the year of preparations for the World Humanitarian Summit (May 2016). More

---
Principles for Responsible Agricultural Investment Adopted

The 41st session of the Committee on World Food Security (CFS) finally adopted the Principles for Responsible Agricultural Investment in Agriculture and Food Systems (RAI Principles) in October 2014 and endorsed the advancement of human rights in the CFS. That achievement is the outcome of More

---
Land and Water Convergence at the World Social Forum


During the World Social Form, held from 24–28 March 2015, in Tunisia, Habitat International Coalition joined together with the social movements and other organizations promoting the 2014 Dakar Declaration "Rights to Water and Land, a Common Struggle." The Space of the Global Convergence of Land More

---
World Bank Group Evictions


Just as World Bank directors were preparing for their spring meetings in Washington DC this year, a new wave of investigative reports broke, revealing sustained violations of the human rights of people affected by World Bank Group-funded projects across the planet. From Ethiopia, to India, More

---
CFS Develops Protracted-crisis Policy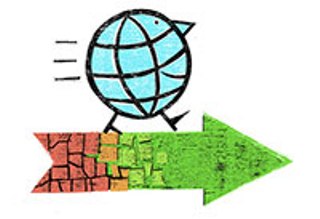 In October of this year, the Committee on Global Food Security (CFS) is expected to adopt the new Framework for Action to ensure Food Security and Nutrition in Protracted Crises (FfA). The final stage of negotiations of the draft FfA just completed two rounds of a More

---
Agroecology: the Real Solution to Feed the World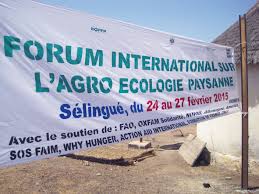 Agroecology is political; it requires us to challenge and transform structures of power in society. We need to put the control of seeds, biodiversity, land and territories, waters, knowledge, culture and the commons in the hands of the peoples who feed the world -Declaration of More

---
The Test of India's Land Bill


The Indian government of Prime Minister Narendra Modi has re-promulgated a controversial land ordinance for the third time. The much-contested Land Acquisition Bill is has arisen as a major ideological contest for the new administration. The current Bill seeks to amend the 2013 law passed More

---
Terminology Corner
Contributors to this Land Times