Monitoring Food-security in Protracted Crises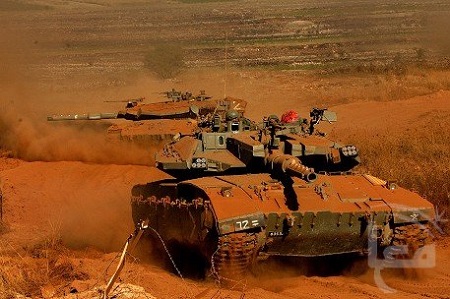 This year marks a new phase for the Framework for Action for Food Security and Nutrition (FFA) in Protracted Crises, a policy endorsed by the UN Committee on World Food Security (CFS) in October 2015. At the 47th plenary of the CFS, expected to be held in Rome in October 2020, a Global Thematic Event on monitoring the use and application of the FFA will take place, the culmination of nearly two years preparation by CFS participants, most notably civil society.
HLRN has been deeply involved in the FFA since its development, working alongside other civil society actors to negotiate with member states on key principles, including alignment with human rights and international humanitarian law obligations, that were enshrined in the policy. While the FFA is not perfect, lacking, for example, reference to the extraterritorial obligations of states, HLRN and others working through the Civil Society and Indigenous Peoples' Mechanism (CSM) for relations with the CFS believe the FFA to be a useful tool and are keen to see it used and applied by states and other actors working in contexts of crises.
One key message that civil society intends to highlight through the monitoring process is that dissemination, implementation and use of the FFA have been inadequate, and a deeper commitment by both states and the international community at large is required.
The CSM working group on monitoring the use and implementation of the FFA is both participating in the official CFS process and running its own civil society-focused process. HLRN continues to be active in both of these processes, with Program Advisor Heather Elaydi as co-coordinator of the CSM working group and member of the CFS Technical Task Team, and Coordinator Joseph Schechla as advisor for the legal components of a forthcoming CSM report.
The CFS is currently asking for inputs on experiences using the FFA (survey open until 30 April 2020) to feed into the official process. Additionally, CSM is conducting its own process focusing on the priorities of civil society and affected people living in contexts of protracted crises. As with the monitoring of the Right to Food Guidelines process, which concluded at CFS45, CSM will produce a monitoring report in line with its 2018 Right to Food report.
The CSM working group is also preparing to collect information and experiences of people affected by protracted crises, which will inform the report, through interviews and questionnaires. A CSM consultation that was scheduled to take place in Rome in March 2020 has been cancelled due to the global COVID-19 pandemic, however efforts are still underway to mobilize civil society affected by protracted crises to ensure their experiences and perspectives are at the center of CSM work.
If you are a civil society actor living in a context of protracted crisis, and are interested in sharing your experience in the CFS and CSM processes, please contact helaydi@hlrn.org for guidance on how your voice can be heard.