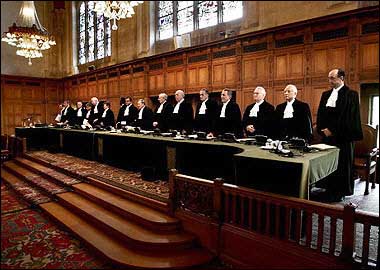 The Wall between Norms and Accountability
While the Middle East/North Africa is locked in intense struggles between authoritarian rule and people's movements for democracy, many intrigues and uncertainties remain. Within this upheaval, one persistent feature of struggle has been overshadowed, but not forgotten. The colonization of Palestine forms a cardinal point in the landscape of the region, as naturally features in More


Israeli violations remain systematic throughout the occupied part of Palestine known as "Area C." Area C constitutes more than 61% of land in the West Bank and Gaza Strip and is inhabited by some 18% of the Palestinian population [NSU]. As designated under the Oslo Accords, Areas A include major Palestinian population centres in the West Bank More

---
Targeting Palestine's Habitat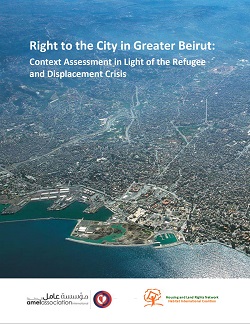 On 9 December 2011, an Israeli air raid at a militant training ground caused a nearby house to collapse, killing a Palestinian father and his 12-year-old son and wounding 10 other civilians. Following the Israeli attack, Gaza militants fired 12 rockets at southern Israel. None of the rockets caused casualties or damage. Two days later, a night-time More

---
Now in Beit Hanina: Jerusalem Families Face Forced Eviction, Dispossession

On the morning of 18 April 2012, the Jerusalem court Bailiff's Office and Israeli police forcibly evicted the first Palestinian family from their home in Beit Hanina, in the north of East Jerusalem. The eviction was based on a court ruling that stated that a Jewish family had purchased the house 73 years ago. Israeli sources have More

---
Atlas of Palestine 1917–1966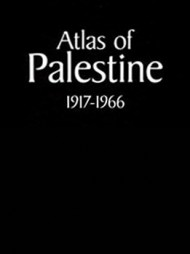 The Palestine Land Society (London) has announced that the Atlas of Palestine 1917–1966 has been published in April 2012, in Arabic. This Atlas is a compendium of twenty years of hard work by Dr. Salman Abu Sitta, collecting information from several countries, analyzing and reviewing data in Geographic Information Systems (GIS) software. The current Atlas More

---
Palestine: New ARIJ Human Rights & Environment Report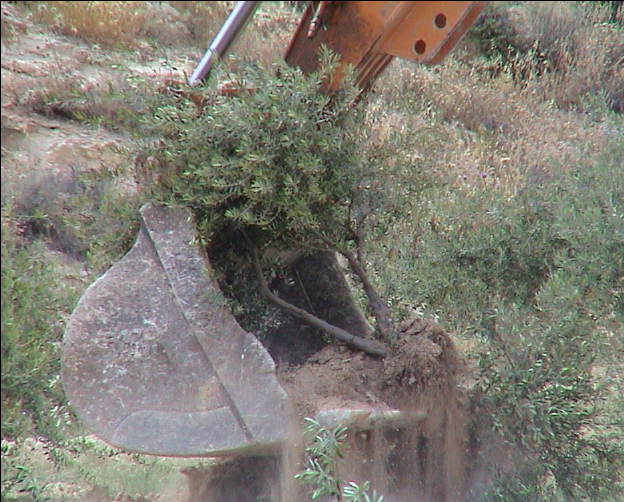 The Applied Research Institute – Jerusalem (ARIJ) has issued a new report on The Status of the Environment in the oPt – A Human Rights Based Approach, 2011 (SOER 2011). Produced with the support of the NGO Development Center (NDC) and the Swiss Agency for Development and Cooperation (SDC), this Profile provides a narrative, statistical More

---
World Environment Day, Gaza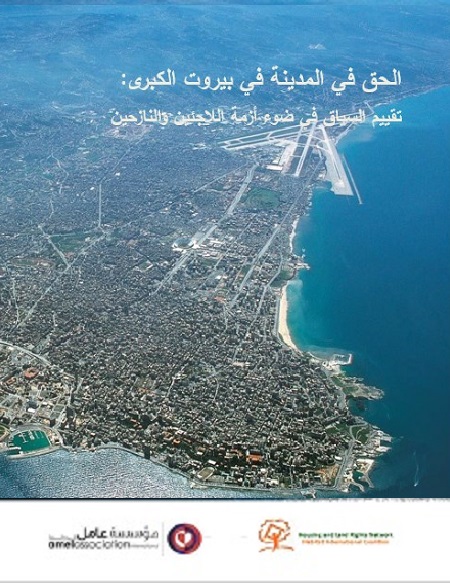 In June, HLRN participated as cosponsor of a civic initiative to commemorate World Environment Day in Gaza with a Symposium on "The Pollution Crisis in the Gaza Strip," in Gaza City, on World Environment Day (5 June). That meeting consolidated participants' commitments to take actions that focus international human rights mechanisms especially on the critical More

---
SR on Human Rights in Palestine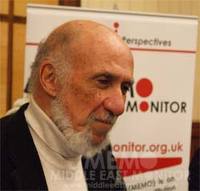 On 28 June 2012, the United Nations Special Rapporteur on the situation of human rights in the occupied Palestinian territories, Richard Falk, warned that the number of people displaced by the demolition of Palestinian structures has increased by 87%, compared to 2010. "Already this year, Israeli authorities have demolished over 330 Palestinian structures, including homes, animal More

---
A New IMF Loan for Egypt?


With the IMF set to go ahead in providing Egypt a $3.2 billion loan, it is time to remind ourselves of the consequences of the last influx of money for Egypt, to ensure that there is full transparency and accountability. However, Egypt has not yet recovered from the damage of the last IMF loan and More

---
Abu Ghalib: Loss of Land, Loss of Production, in Whose Interest?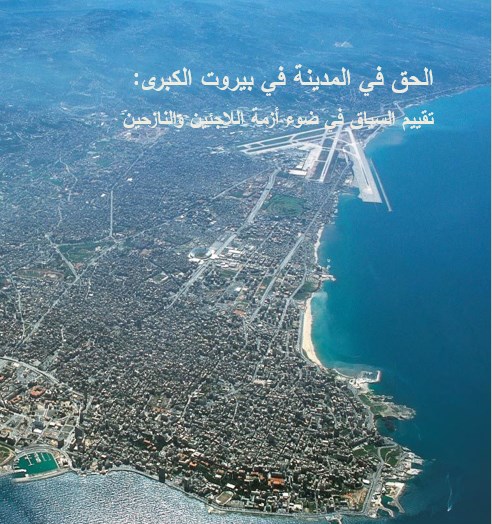 Amid the confusion and distortion experienced by the Egyptian society after the revolution of 25 January, with the counter-revolutionary forces continuing to hold the reins of power here and there, loom the international financial institutions (IFIs). Led by the World Bank, the role of the IFIs increases the ambiguity of the current chance at self-determination More

---
New Network on Western Sahara Land Mines, Wall

Western Sahara is one of the most heavily mine-contaminated areas in the world. Moroccan and Mauritanian military occupations have laid landmines, anti-tank mines, cluster bombs and unexploded ordnance (UXOs) across the 266,000 km2 territory following the Moroccan invasion and their tandem occupation of Western Sahara after the POLISARIO liberation struggle and the withdrawal of the More

---
Rio+20: Justifiable Anger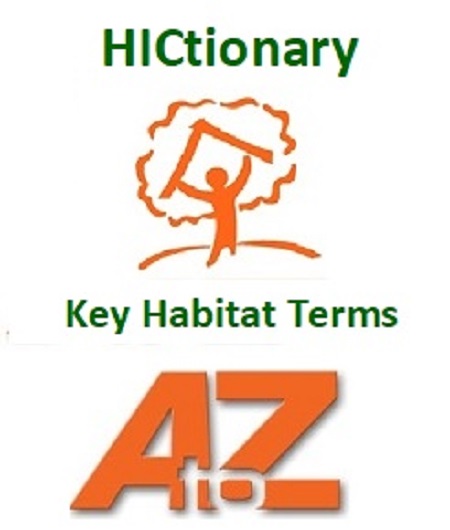 "Insanity is doing the same thing over and over again and expecting different results."
Albert Einstein
By the time the heads of state and official delegations met at Rio de Janeiro, Brazil for the latest reprise More

Learning from Land Fraud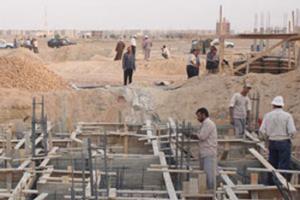 The United Nations Economic Council for Europe (UNECE) has been concerned with the phenomenon of land fraud in its member countries. With Housing and Land Management as one of its 16 main areas of work, UNECE's Working Party on Land Administration decided in 2009 to survey the experiences in on-line land-registration and information systems. The recent More

---
Land and Corruption in Africa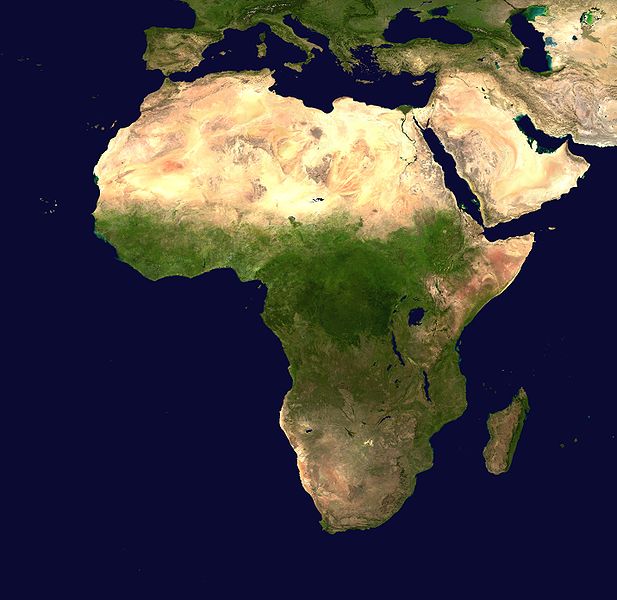 The growing pressures on land and land markets have had a notorious effect on the African continent, where the displacement figures are staggering: fluctuating between 11 and 13 million people. Infamous land disputes have emerged in the process as a consequence of poor governance, corruption and climatic changes that pit herders against each other and More

---
New Guidelines on Land Tenure Adopted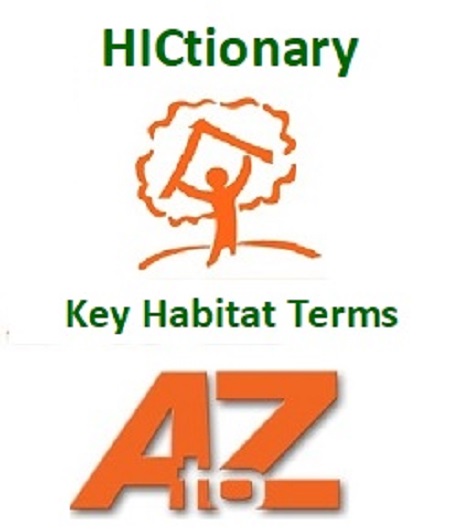 Since the last issue of Land Times, FAO has published official translations of the draft Voluntary Guidelines on the Responsible Governance of Tenure of Land, Fisheries and Forests in the Context of National Food Security. The Final draft is now available in all official languages at English I español I français I русский I العربية I More

---
Terminology Corner
Contributors to this Land Times
Emily Mattheisen
Rabie Wahba