Action for Gender and Land Policy Impact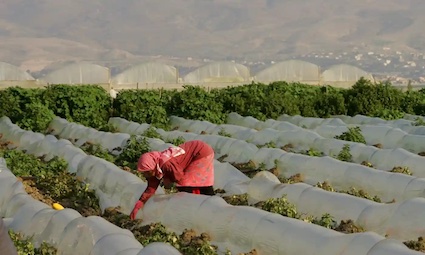 In a joint initiative between HIC Members, with support from the HIC General Secretariat, Reference Centers (HIC-HLRN, HIC-MENA, and HIC-AL), and the University College London-based Knowledge in Action for Urban Equality (KNOW) program, HIC has successfully completed the first two of three co-learning spaces as part of the "Connecting across Human Rights Related to Habitat: Civil Society Action for Gender and Land Policy Impact" project. The first co-learning space on Feminist Approaches to Habitat was held in four sessions in February, while the second co-learning space on Multi-level Advocacy was held in March. The third and final co-learning space is focused on Land Rights, and will take place between 11, 18, 25 and 30 May 2022.
Co-learning spaces are cross-regional, multi-session encounters open to all HIC Members, Friends and allies to generate and multiply emancipatory learning practices that can be applied in the defense of human rights related to habitat. Each co-learning series is facilitated online over four weeks by HIC Members in Africa, Middle East/North Africa and Latin America, and consists of four interactive live sessions, as well as an asynchronous space for participant contributions.
The Land Rights co-learning space will consist of four distinct sessions:
Session I: Realizing the human right to land from a gender equality perspective (11 May)
This session will discuss international conceptions and instruments that underpin a gender equality perspective of land as a universal human right, review international agreements that uphold land rights, and identify and articulate a multiscale and cross-regional approach to land rights.
Session II: Land tenure patterns and related violations and conflicts (18 May)
The second session focuses on the land rights continuum, including dimensions and different forms of land use and land tenure types or arrangements, as well as conflicts and violations in different regional and national contexts.
Session III: Strategies and instruments to strengthen struggles (25 May)
The third session explores the concepts of information, remedy and reparation. Speakers will be invited to share their experiences of current and alternative struggles to realize the right to land, including the specific challenges faced by women. The session will also explore innovative/alternative mechanisms for land governance and secure tenure.
Session IV: Laying the foundations for a global land rights advocacy strategy (30 May)
Building on the co-learning from previous sessions, the final session supports the development of a concrete land rights advocacy strategy. Speakers and participants will build the concept of advocacy and examine its challenges, including through examples of advocacy work by civil society. The aim of the session is to validate a common advocacy work plan and explores the possibility of taking this plan beyond the co-learning space.
HIC Members and Friends are welcome to apply to participate in the Land Rights co-learning space until 2 May 2022, here. More information is available in an informational video about the Land Rights co-learning space, introduced by HIC Member facilitators in Egypt, Zimbabwe and Argentina.