CSOs' Transition from Charity to Land Policy Engagement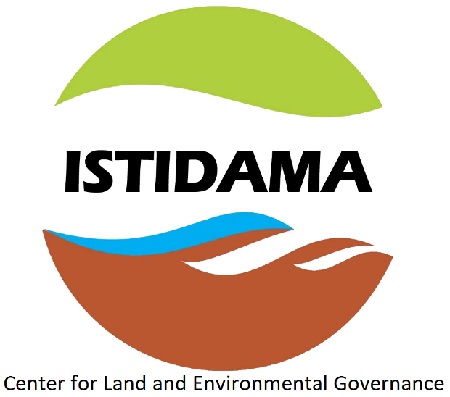 Amid the complexity and contradictions of Sudan's political landscape, and the challenges related to protracted conflict and internal displacement, a new civil society partnership has emerged. HIC-HLRN and Sudan's Center for Land and Environmental Governance (ISTIDAMA) have joined forces to support civic engagement in the reintegration and reconciliation of internally displaced persons (IDPs) through durable solutions in resettlement. The "twinning" project, supported by Global Land Tool Network (GLTN) and UN Habitat, seeks to develop the capacity of local CSOs to engage constructively with IDP representatives, local authorities and communities in the transition.
HIC-HLRN will apply its long experience at training and capacity building on the international norms related to land governance, while ISTIDAMA will provide technical support for preparing and developing the strategies and policy analysis of partners toward sustainable development in the field of land and environmental governance.
A recent UN Habitat and GLTN assessment of land administration in Darfur identified the general need for civil society organizations working in the region to transition from charity work and humanitarian aid for IDPs toward greater contributions to displacement solutions. In order to guide the learning theory and methodology, the project will share with CSos the norm-based approach to land administration as a public concern in the states of Darfur and South Kordofan. Their needed transition from the humanitarian to the development phase would enable local civic actors to build on their short-term, humanitarian-assistance interventions toward greater engagement in resettlement, reparations and longer-term sustainable development of IDPs and host communities.
This approach also reflects the principles adopted [AR] in 2015 by the UN Committee on Food Security for food security in protracted crises and the 2016 Humanitarian Summit's Agenda for Humanity commitments to harmonize the often disjointed human rights, humanitarian and sustainable-development approaches. This hybrid approach addresses current priorities toward fulfillment of the state's treaty obligations [AR] to ensure "the progressive realization of human rights" and the "continuous improvement of living conditions," as well as meet concurrent 2030 Agenda commitments.
The twinned organizations have been developing a literature review on global and local land administration norms and practices, in general, and in the local contexts of Sudan's Darfur and South Kordofan. This will ground the evidence-informed and norm-based curriculum of six hybrid sessions that will culminate in participants writing individual plans for their norm-based engagement within the land-administration system toward displacement solutions.
ISTIDAMA is identifying local participants whose winning papers with enable them to participate in a multistakeholder land-policy conference at Khartoum in October 2022. That activity at the end of the short-term project will serve as a catalyst for closer cooperation between nongovernmental human rights and humanitarian actors in the medium-term resettlement of IDPs on productive lands, and the longer-term objectives of sustainable development to which the Republic of Sudan is committed. This project also coincides with an opportunity for civil society to engage with Sudan's Voluntary National Review at the UN's High-level Political Forum in July 2022, which HIC-HLRN is co-facilitating in cooperation with the Arab NGO Network for Development as part of the NGO Major Group's support of the 2030 Agenda.