HIC @ CSM for CFS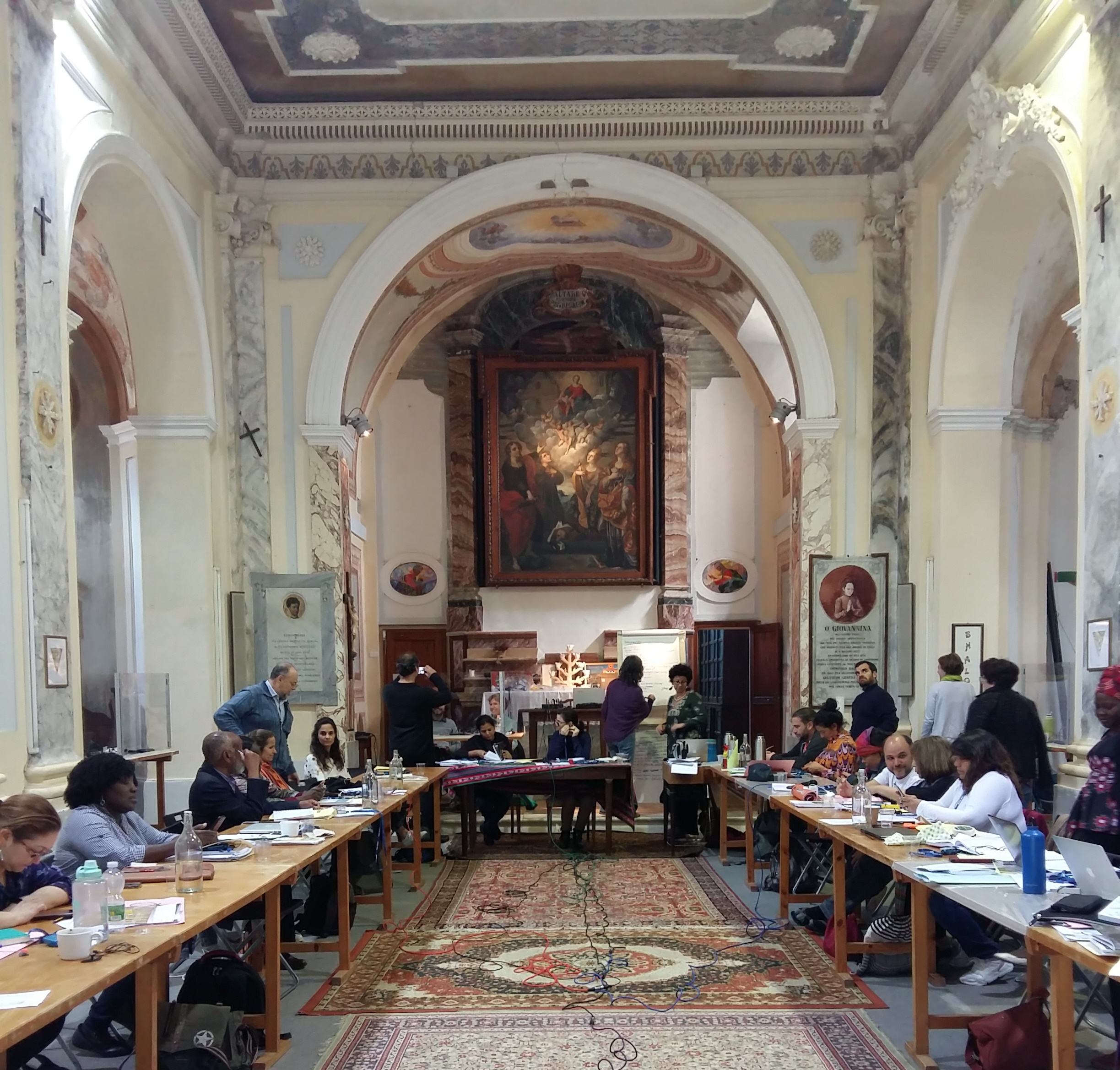 The Coordinating Committee (CC) of the Civil Society and Indigenous People's Mechanism (CSM) for relations with the UN Committee on World Food Security (CFS) met in Collevecchio, Italy in May 2019 to discuss civil society priorities for the next CFS plenary session to be held in October this year, new and current workstreams, the monitoring process and renewal of CC members. HIC facilitates the Urban Food Insecure seat on the CC. From 7 to 11 May, HIC-HLRN Program Consultant Heather Elaydi participated in the CC meetings and the CSM Working Group on Monitoring the implementation and use of CFS policy outcomes.
Monitoring the FFA
The next major global monitoring event of the CFS will review the use and implementation of the Framework for Action for Food Security and Nutrition in Protracted Crises (FFA). This event will take place in October 2020, and preparations are already underway within the CSM and the wider CFS. CSM is encouraging civil society actors to hold monitoring events in their home countries and regions, both in areas experiencing protracted crises and in donor countries, to discuss how the FFA is or is not being implemented.
HIC-HLRN was deeply engaged with the FFA negotiation process before it was adopted by CFS in 2015 and continues to be an active part of the CSM core group on monitoring this policy outcome. Much of HIC-HLRN's attention is taken by the protracted crises afflicting land tenure and food sovereignty across the Near East East/North Africa (NENA) region, in particular, Iraq, Palestine, Syria, Western Sahara and Yemen.
Food Systems and Nutrition Strategy
The CSF is currently developing Voluntary Guidelines on Food Systems and Nutrition. This will be the first inter-governmental process that defines food systems and, thus, allows stakeholders to expose multiple public systems apart from the production chain. From a civil society perspective, food systems naturally encompass numerous human rights, including the universal human right to health, and the particular human rights of women, workers and peasants, thus providing an opportunity to put human rights again at the front and center of the CFS agenda.
Regional consultations on this policy stream are set to take place, including the NENA consultation in Cairo in late September. It is hoped that civil society is able to participate actively in these consultations to ensure that human rights and the corresponding obligations of states framethe discussion.
CC Renewal Process
October 2019 will mark a changeover in representation of half the members of the CC, including both HIC facilitators of the Urban Food Insecure constituency. One seat is currently held by Christiane Costa of Brazil, while a permanent replacement for the late Patterson Kuria Gathuru of Kenya had not been selected for the second seat. The incoming HIC representatives on the CC are André Luzzi of Instituto PÓLIS (Brazil) and Saadia Hassoon al-Salhy of Together to Protect Human and the Environment Association (Iraq) for the new two-year term.