ETOs and BDS: The Extraterritorial Human Rights Obligations of Local Governments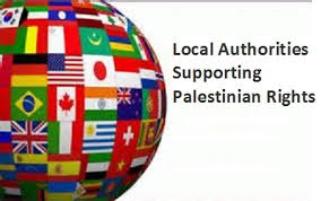 The extraterritorial human rights obligations (ETOs) of states through their central governments has been the primary concern of the ETO discourse that led to the Maastricht Principles [Arabic] in 2011. However, local authorities and local governments [Arabic] concurrently face choices in their relations with external parties, including vendors, contractors and other cities.
This level of ETO application has become especially relevant in the controversy arising from local councils and other spheres of public service authorities responding to the Palestinian's civil society call for boycott, divestment and sanctions (BDS) toward Israel, unless and until that state complies with international law. ceases its practices of occupation, institutionalized material discrimination (apartheid). Specifically, the BDS Movement calls for effective measures to compel Israel to:
End its occupation and colonization of all Arab lands occupied in June 1967 and dismantling the Wall;
Recognize the fundamental rights of the Arab-Palestinian citizens of Israel to full equality; and
Respect, protect, promote and fulfill the rights of Palestinian refugees to return to their homes and properties as stipulated in UN Resolution 194 (1948).
As previously reported in Land Times (Nos. 5 [Arabic 5] and 12 [Arabic 12]), municipalities have severally and jointly taken principled positions by refraining from cooperation and trade with parties benefitting from the illegal situation. This follows a longer tradition of "selective procurement" resolutions that date back to solidarity with anti-apartheid struggle in South Africa.
However, these municipalities and BDS advocates are coming under a sever backlash. This has manifest in a range of countermeasures, ranging from state-level policies and legislation to ban calls for BDS, to over threats against individual advocates. The most targeted and direct of these have included Israeli Minister of Interior Arieh Deri threatening to withdraw the permanent residency rights of Omar Barghouti, founder of the BDS Movement. Israel's Minister for Strategic Affairs Gilad Erdan openly has threatened BDS advocates, and Israel's Minister of Intelligence Yisrael Katz even went so far as to threaten Mr. Barghouti with targeted civil elimination.
In Spain, 25 municipalities and regional governments formally have adopted BDS resolutions in solidarity with Palestinian civil society's BDS call. The backlash there has featured the denunciation of a pro-Israel organization, ACOM. That Madrid-based organization has raised arguments against BDS, claiming that it constitutes and expression of hate toward Israel and "the Jewish people."
The Palestinians' BDS call is actually grounded in the peremptory norms of international law, requiring the states' non-recognition of, and non-cooperation with the illegal situation identified above. However, the ACOM counterarguments have been most effective in portraying the Movement as selective targeting Israel, while other states—namely, China, Morocco, Russia and Turkey—maintain occupation regimes in the sovereign lands of other peoples entitled to self-determination.
It is noted that the Palestinian people are not victims of other occupation regimes, and, therefore, have not asked for solidarity in the name of others to apply international law. However, the controversy over BDS also may invoke inquiry into double standards applied even in the UN Security Council's sanctions regime.
For more on the international law dimensions of this controversy, see:
"The Extraterritorial Human Rights Obligations of Local Governments," HIC-HLRN (2015);
"All parts of government form one body and must respect international law, says Joseph Schechla" (interview), Article 1 Collective (2016);
"Security Council Sanctions on Israel?" forthcoming in al-Majdal No. 58 (2016).