Neologisms Neologisms are polysynthetic terms, or compound words, newly formed from actual words, often derived from their original classical or other foreign languages to address new situations. Some neologisms are especially relevant to this issue of Land Times/أحوال الأرض. For example, "domicide" is the subject of the current UN Special Rapporteur on adequate housing proposing international More
Food Crisis and MENA The World Council of Churches (WCC), in collaboration with the Civil Society and Indigenous Peoples' Mechanism (CSIPM) for relations with the UN Committee on World Food Security (CFS) held a webinar in December 2022, providing a comprehensive update and discussion on the global food crisis and the response to that crisis. The event built on the regional popular consultations organized More
---
A Palestinian View from under Apartheid Landmark Palestinian Coalition Report: Israeli Apartheid: Tool of Zionist Settler Colonialism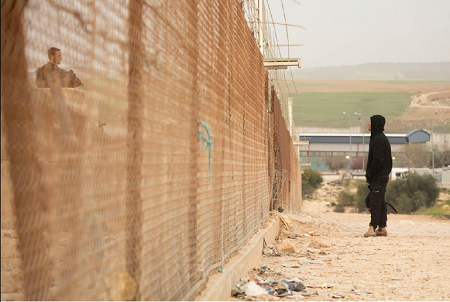 On the International Day of Solidarity with the Palestinian People, 29 November 2022, Al-Haq launched its inaugural coalition report titled: Israeli Apartheid: Tool of Zionist Settler Colonialism. It reflects the collaborative efforts of civil society and academic authors Rania Muhareb, Elizabeth Rghebi, Pearce Clancy, Joseph Schechla, Nada Awad, and Maha Abdallah. Endorsing the publication is a coalition of leading Palestinian civil society More
---
From Charity to Development Land Governance toward Durable Solutions for Resettlement of Internally Displaced Persons in Sudan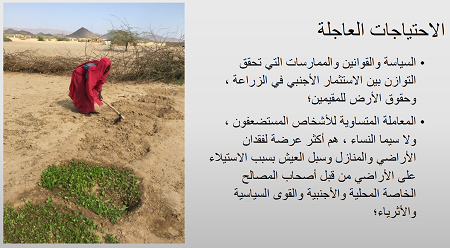 Habitat International Coalition's Housing and Land Rights Network (HIC-HLRN) and Khartoum-based Istidama Center for Land and Environmental Governance have joined forces to support Sudanese civil organizations in their transition from charity and relief work to development roles toward durable solutions for the country's internally displaced persons (IDP). The majority of the IDPs needing secure land tenure and adequate housing have More
---
ETO Consortium Global Conference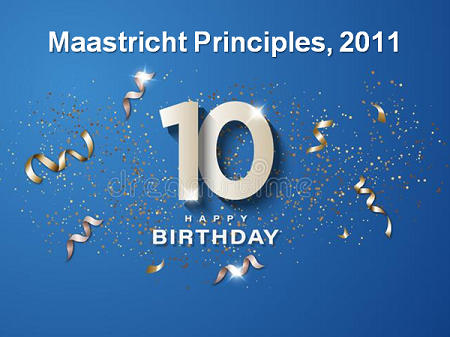 ETO Consortium, the collective of scholars and civil organizations promoting states' extraterritorial human rights obligations (ETOs), organized its global conference in June 2022 at the Friedrich-Alexander-Universität Erlangen-Nürnberg. Over four days, the global conference covered a wide spectrum of issues through ten thematic workshops that consisted of mutual learning and sharing of knowledge, and identifying future activities and cases that can More
---
Sahrawi Housing and Land Rights @ Morocco's UPR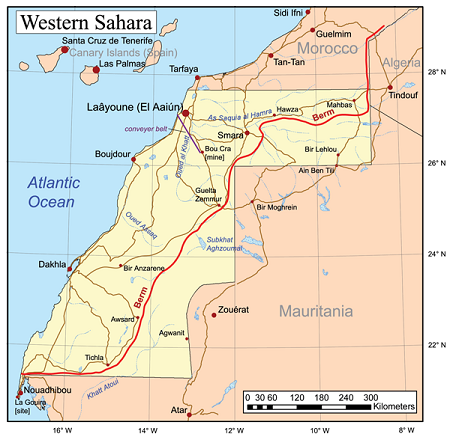 As in the case of other illegal occupations and colonization, Morocco's 1975 invasion and ongoing effective control of Western Sahara has accompanied gross violations of human rights, in particular the human right to adequate housing amid the occupier's practice of dispossession of land, forced eviction, house demolition and plunder of natural resources. During Morocco's 8 November 2022 Universal Period[c Review More
---
Commission of Inquiry on Israel/Palestine - Year 1
A resolution [AR] of the UN Human Rights Council (HRC) in May 2021 created a new type of investigative mechanism. The newest of the 13 current HRC mandates, "The UN Independent International Commission of Inquiry on the Occupied Palestinian Territory, including East Jerusalem, and in Israel" (CoI), has completed one year of work and has reported twice: once to HRC More
---
International Service Award Winner - BCNPHA HIC Member Rooftops Canada/Abri International (RC/AI) is very pleased to announce that the British Columbia Non-Profit Housing Association (BCNPHA) is the winner of the biennial 2022 International Services Award presented to a member of the Canadian Housing and Renewal Association for its contributions to international development through Rooftops Canada. BCNPHA has played a key role in strengthening RC/AI's work with the More
---
Women's Spaces–Africa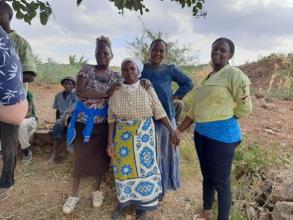 Over 60% of urban residents in Sub-Saharan Africa (SSA) live in rapidly expanding slums characterized by insecure tenure, overcrowded poor quality housing, lack of basic services, degraded environments, poverty, precarious safety, and high rates of violence. Within this context, land and housing issues lie at the heart of urban women's poverty, exclusion and insecurity. When women's equal rights to use More
---
The Olive Tree`s Palestinian Roots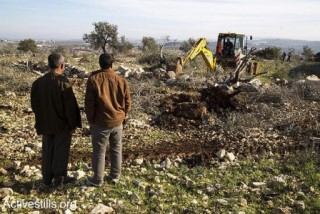 Statement by Land Research Center – Jerusalem, Palestine Since 2019, 26 November has been officially recognized by UNESCO in its 40th session as World Olive Day . The Palestinian olive tree is known for its popular significance . The indigenous Palestinians were the first to develop olive plantation, and devised methods to extract its oil and extract optimum potential from the olive harvest. Testimony to More
---
CoP27: Climate Justice amid Loss and Damage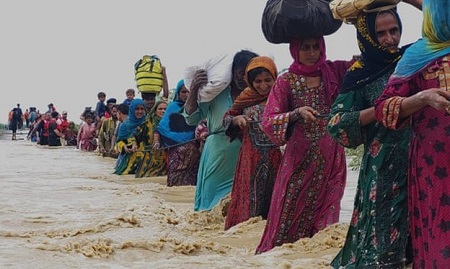 The recent CoP27 decision to establish a loss-and-damage fund is a monumental gain toward survival of the communities most-vulnerable to climate change and its effects. However, this hopeful statement comes with several caveats: Perhaps primary among them is the condition thar the fund be properly funded. In addition, it must satisfy the standard evaluation criteria of having (1) relevance, (2) More



New: In Pursuit of Climate Change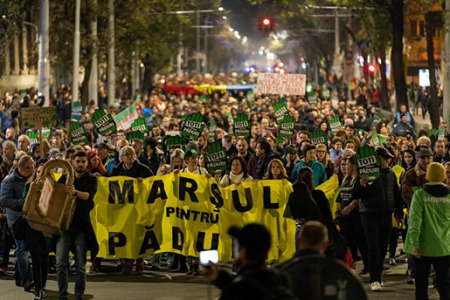 The latest report from HLRN's Violation Database (VDB), In Pursuit of Climate Justice, takes a hard look at violations of adequate housing land and other habitat-related human rights in the context of environmental hazards and climate change. Based on VDB entries spanning more than a century, each instance explores the root causes and consequences of loss, cost and damage resulting from human More
---
Civil Society Vision @ HLPF 2022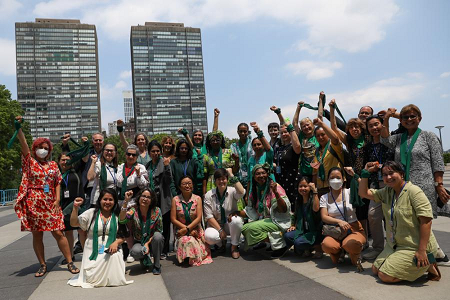 Meeting at UN Headquarters in New York from 5 to 15 July 2022, the High-level Political Forum (HLPF) convened states, development agencies and stakeholders under the theme "Building back better from the coronavirus disease (COVID-19) while advancing the full implementation of the 2030 Agenda for Sustainable Development." Within that framework and under the auspices of the Economic and Social Council More
---
New Stakeholder Engagement @ UN-Habitat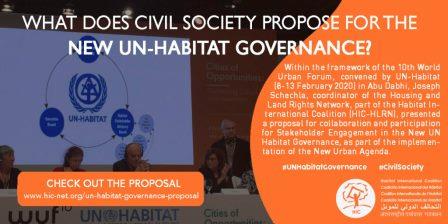 Since 2019, UN-Habitat's Executive Board has been considering the agency's new stakeholder-engagement policy and eventual mechanism for stakeholder participation in policy-level deliberations within its new governance structure. The following summarizes HIC's inputs to the UN Habitat Executive Board's Ad Hoc Working Group on Stakeholder Engagement for its own proposal to be approved at the UN Habitat Assembly in June 2023. This More
---
The Crime of "Domicide"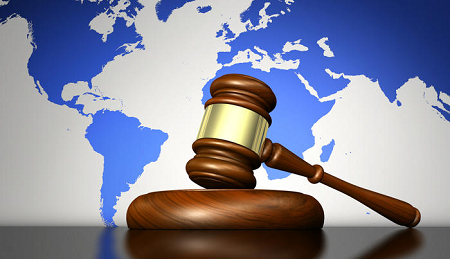 The UN Special Rapporteur on adequate housing Balakrishnan Rajagopal has shone a light on how massive violations of the right to adequate housing continue in unprecedented fashion during and after violent conflict. The attacking, bombing, shelling and other forms of demolishing civilian targets and the destruction of entire cities and villages. These violations also displace millions into homelessness despite the More
---
UCLG GOLD VI Report Local and regional governments hold key to tackling rising global inequalities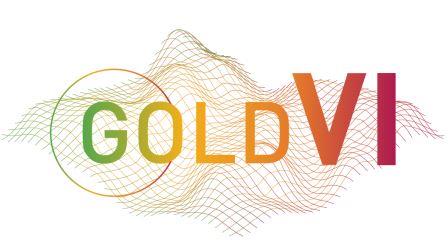 Launch of the UCLG GOLD VI Report proposes ways for local authorities to champion equality Local and regional governments are taking innovative steps to tackle growing inequalities around the world, according to the findings of a new report being launched by United Cities and Local Government (UCLG), in partnership with The Bartlett Development Planning Unit (DPU) of University College London More
---
Stockholm+50: How Far Have We Come?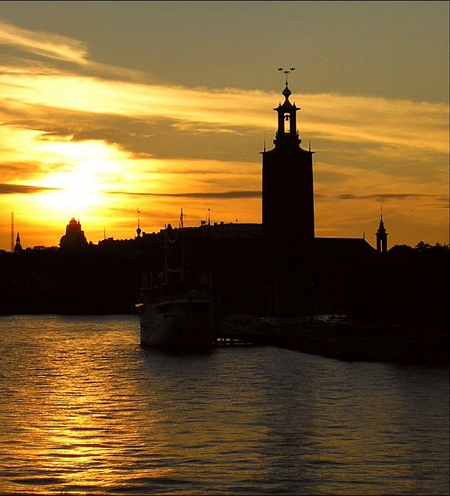 The first United Nations Conference on the Human Environment at Stockholm (1972) os of existential importance to Habitat International Coalition. HIC always harkens back to its birth in the first UN Conference on Housing and Human Settlements (Habitat I) at Vancouver (1976). However, as Habitat I was a specialized follow-up to the seminal Stockholm Conference, HIC also refers to Stockholm More
---
HIC @ World Urban Forum 11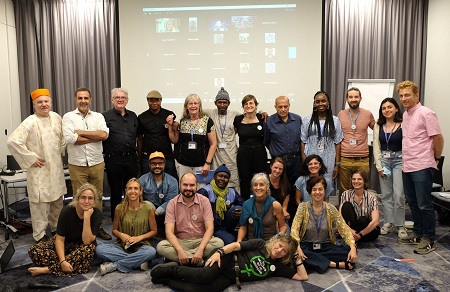 From 25 to 30 June, Habitat International Coalition and several Members attended the 11th World Urban Forum (WUF) in Katowice, Poland. Held in a hybrid format, this biennial WUF gathered 10,799 in-person participants from 155 countries." In her opening address, UN Human Settlements Programme (UN-Habitat) Executive Director Maimunah Mohd Sharif reminded that "We only have 2,743 days left to implement More
---
CFS50: High Hopes for Ending Hunger Hindered by Geopolitical Polarization
This year's fiftieth session of the Committee on World Food Security (CFS50) started on a hopeful note. It was the first "in person" meeting since the COVID outbreak, with a new chair, Gabriel Ferrero, in charge and 124 member states registered to attend. Most of the various stakeholders were represented. The Civil Society and Indigenous Peoples Mechanism for relations with CFS More
---
Housing Rights amid Climate Change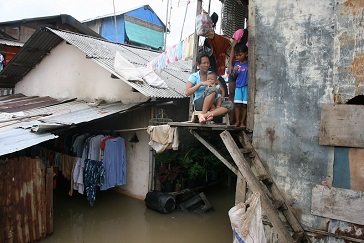 In response to a call from the UN Special Rapporteur on the right to adequate housing, HIC-HLRN submitted inputs to inform the Rapporteur's report to the 52nd session of the Human Rights Council, in collaboration with HIC members in Spain (Observatori DESC) and India (Sathi All for Partnerships India). In the submission, HIC-HLRN highlighted the cases of HIC Members in India More
---
HIC Learning-based Advocacy Building Social Force through Learning, Asserting It through Advocacy.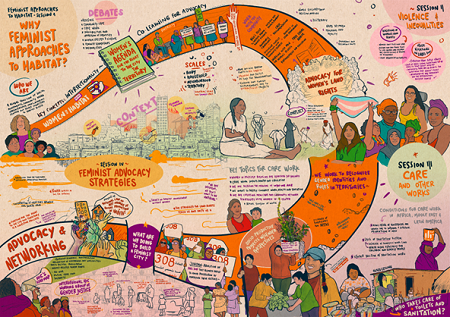 "We do not learn from experience... we learn from reflecting on experience." John Dewey Habitat International Coalition (HIC) has positioned itself as a global leader in civil networking, learning and policy advocacy. Through HIC's Co-learning and Advocacy Project, the Coalition has has emerged from a long history of connecting diverse-but-complementary civil society actors through joint learning and advocacy. The project has supported so-called More
---
Terminology Corner
Contributors to this Land Times