The People Monitoring Their Right to Food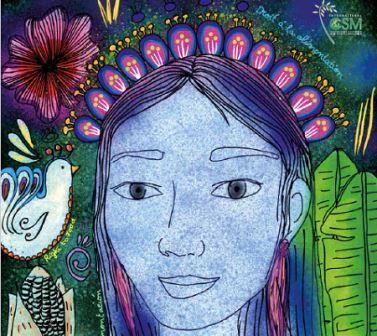 Typically, violations of the human right to food and nutrition (HRtFN) are associated with acts of commission or omission of state authorities, including those enabling negligence, abuses and crimes carried out by transnational corporations (TNCs) and other business enterprises. These manifest variously in the form of land grabbing, forced evictions, child marriage and gender-based violence, bonded labor, abusive utilization of agrochemicals, harm to the environment, criminalization of social movement leaders and human rights defenders, pollution, ocean and fishery grabbing, marketing of junk food, and practices causing climate change.
Such behaviors lead to hunger, malnutrition, loss of livelihoods and reduction in the quality of life, and deny peoples' sovereignty over their own lives, bodies and natural resources. Governments that permit or commit these offenses are indifferent to people's needs and priorities and fail to meet the state's individual, collective, domestic and/or extraterritorial human rights obligations.
In the face of these challenges, peoples, communities and grassroots groups have organized to monitor and resist such violations perpetrated by powerful actors at global, national and local levels. Those efforts recently have intensified to convergence struggles for land, water, seeds, food sovereignty, health, and dignified labor conditions across regions such as West Africa and Latin America.
People's Monitoring is an initiative put forward by members of the Global Network on the Right to Food and Nutrition (GNRtFN) in 2016 that seeks to move beyond technocratic monitoring and assessments toward more-qualitative evaluation of cases. The initiative intends to address the root causes of violations of the right to food and nutrition and related rights. In doing so, a new approach pursues the policy coherence promised in the Committee for Global Food Security (CFS) Framework for Action for Food Security and Nutrition in Protracted Crises (FFA) and the 2030 Agenda to align short-term humanitarian relief with longer-term, institution-building development approaches within a framework of human rights, which have both remedial and preventive effect.
The Peoples Monitoring initiative will revise methodologies for national right to food and human rights monitoring, strengthen CSO processes and inform dialogue within the relevant policy forums. These include the national SDG reviews in the High-level Political Forum (HLPF) at New York, the Intended Nationally Determined Contributions (INDCs) under the Paris Agreement, the Aichi Targets on Biodiversity, the Decade of Action on Nutrition, and the CFS monitoring work.
This "People's Monitoring" approach has been taken up by the Monitoring Working Group of the Civil Society and Indigenous Peoples Mechanism (CSM) for relations with CFS. The CSM elaborated a civil society report in 2018 on the use and implementation of the Right to Food Guidelines, which the CFS adopted in 2004. The report was a contribution from the CSM to the Global Thematic Event on the Guidelines held during the 45th session of the CFS in October 2018. Its most-important feature is the compilation of relevant standards that have emerged since the 2004 to create an "Enhanced Benchmark Framework."
Consistent with a CFS program to monitor its own policy instruments in sequence over six years, 2019 marks the year for monitoring implementation of the FFA. In joining that effort, CSM and GNRtFN participants will monitor and evaluate policy performance beyond the technical guidelines to reflect people's struggles to realize their HRtFN, beyond the multilateral forums at Rome, Geneva, New York, and other spaces (e.g., conference of parties to CBD and FCCC, etc.).
One of the outcomes of a 27–28 November 2018 meeting on Peoples Monitoring at Heidelberg office of FIAN International was a proposal to create an "Annual State of the Right to Food and Nutrition Report." That monitoring instrument will form a critical counterpart to the annual CFS report State of Food Insecurity (SOFI). All these efforts combine for people to monitor and evaluate their own states to respect, protect and fulfill HRtFN.
---