HIC-MENA Elections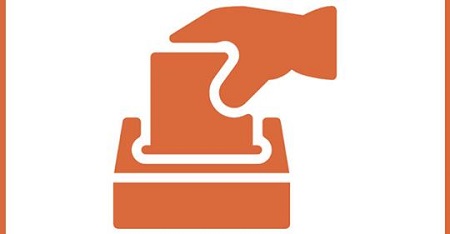 Habitat International Coalition has started the process to elect the new HIC Board Member representing the MENA region for the next four-year term that will run from September 2020 through September 2024. The new Board Member will serve in her/his personal capacity, replacing Ms. Raja al-Kassab (Right to Water Forum in the Arab Region), whose second and final term has expired.
After the call for volunteers to join the HIC MENA Electoral Committee (EC), the EC, charged with overseeing and validating the electoral outcome, is composed of four HIC Members with gender/geographical diversity. As a neutral body, none of the EC members may nominate or stand as a candidate.
The current EC volunteers are: Ms. Maede Salimi (Centre for Sustainable Development and Environment – Iran), Mr. Taleb Brahim (Saharawi Union of Farmers - Western Sahara), Mr. Khalid Gindeel (Nuba Mountains International Association – Egypt/Sudan) and Mr. Mongi Chniter (Association pour la Sauvegarde du Patrimoine Archéologique et Ethnographique de Boughrara – Tunisia). The EC has designated Mr. Khalid Gindeel as the EC Coordinator.
After the EC has prepared and approved the procedure and schedule for the elections according to the HIC Constitution and relevant Bylaw, the Committee has received and validated three candidates: two females, one male:
Ms. Rana Ghanem (Social Democratic Forum), Yemen;
Mr. Khalid Khawaldeh (Dana and Qadisiyah Local Community Cooperative), Jordan;
Ms. Tagreed Khalaf al-Nuaimi (Together to Protect Human and the Environment Association), Iraq
According to the schedule of the election process, the candidates will run their respective campaigns by email, or phone calls, WhatsApp through 15 August 2020, when the Call to Vote will be posted on HIC-MENA and HIC-GS websites, on social media and also sent to the HIC-MENA Member mailing for email-ballot responses by the end of August 2020. The EC will receive, count, register and verify all ballots during 1–3 September 2020).
Note: Only organizational HIC Member in good standing with current membership fees and/or in-kind contributions have the right to vote.
The Results of Election will be published on the HIC-MENA and HIC-GS websites and on the social media and also communicated to HIC Members on 4 September 2020.