Lebanon UPR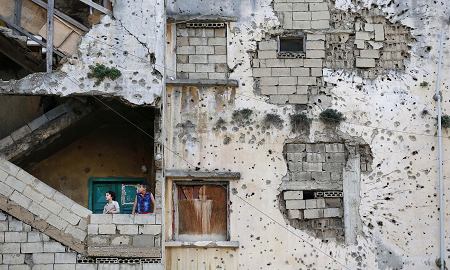 In early July 2020, civil society organizations concerned with the crisis in Lebanon have submitted analysis of the human rights situation there to the UN Human Rights Council. This outpouring of critical assessment comes in preparation for Lebanon's upcoming 3rd Universal Periodic Review (UPR) of the country's human rights performance, which will take place at Geneva in October–November 2020.
HIC-HLRN has worked with partners in Lebanon, including ARAB NGO Network for Development (ANND), Waste Management Coalition and Save the Bisri Valley Campaign, to shed needed light on the situation of still much-neglected economic, social and cultural rights analysis in the UPR, in general, as well as habitat-related human rights affected by environmental degradation, including irresponsible governance of water resources and utterly failed waste management in Lebanon, in particular.
HIC-HLRN also joined efforts with Public Works Studio to submit a stakeholder report dedicated to the human right to adequate housing. The diagnosis of housing from a human rights perspective has revealed the long and deep structural flaws in the Republic of Lebanon's governance affecting housing conditions and tenant precarity, especially since the end of its Civil War 30 years ago. The cumulative consequences of anti-social neoliberal policies coupled with sectarianism, corruption and related disinformation have become even more pronounced in the context of the popular uprising and the advance of the COVID-19 pandemic, with the prospect of many thousands of people facing forced eviction.
For an in-depth policy analysis of the housing crisis in Lebanon in the framework of treaty-bound obligations of the state, see "Situation of the Human Right to Adequate Housing in Lebanon," by Public Works Studio and HIC-HLRN.
See also "Greater Beirut Right to the City Charter" and Right to the City in Greater Beirut: Context Assessment in Light of the Refugee and Displacement Crisis
(HIC-HLRN and Amel Association, 2018)
Photo: Lebanese squatters making home out of still war-ravaged structures in Beirut. Source: Hassam Ammar/AP.